Southern Oregon Lodging, Accommodations, Hotels & Resorts
Your friends and family will love our amazing Southern Oregon lodging options! Do you need Medford hotels, Ashland hotels or Klamath Falls hotels? Trying to find a place to stay in Grants Pass, Jacksonville or Roseburg? We have stunning locations where you can be near beautiful Redwoods, rivers, lakes, waterfalls, forests, and hot springs.
Read More
Southern Oregon's rugged terrain, warm weather, and friendly people invite you to visit and persuade you to stay. No matter where your wedding venue is, there's lodging nearby. Whether you want to stay in an upscale Medford hotel suite, a quaint Ashland Bed and Breakfast, or a quiet Klamath Falls cottage, there are fantastic options! Southern Oregon hotels can also offer group rates, shuttle services, pet-friendly rooms and complimentary breakfasts, and amenities can range from gyms, spa services, swimming pools, hot tubs, and more. Let us help you find the perfect places to stay from Ashland, Medford and Grants Pass, all the way to Klamath Falls and the southern coast.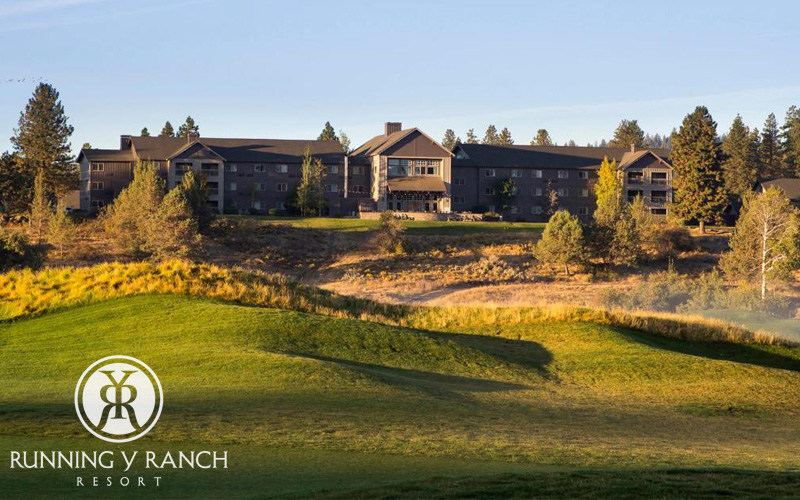 Running Y Ranch Resort
5500 Running Y Road
Klamath Falls, OR 97601
(541) 850-5500
Running Y Ranch Resort – the top choice among adventure outdoor resorts in Oregon – offers a variety of lodging options. Whether you are traveling with family, enjoying a romantic getaway, or attending a corporate retreat, our upscale abodes will make any stay unforgettable. Sink into plush beds, take in lake views and prepare for the time of your life.
www.runningy.com
Best Western Windsor Inn
2520 Ashland St.
Ashland, OR 97520
(541) 488-2330
Down-to-earth budget hotel offering an outdoor pool, a hot tub & a gym, plus free hot breakfast. Join us in the hills of Ashland, just 3 miles away from the town center and Shakespeare Festival.
www.bestwestern.com
Rogue Regency Inn
2300 Biddle Rd.
Medford, OR 97504
(541) 770-1234
Enjoy the heart of southern Oregon with a stay at Rogue Regency Inn, you'll be centrally located in beautiful southern Oregon, one mile from the Medford international airport and just minutes from world class wineries, Crater Lake national park and world renowned salmon fishing.
www.rogueregency.com
Applegate River Lodge & Restaurant
15100 Hwy. 238
Applegate, OR 97530
(541) 846-6690
Ashland Creek Inn
70 Water St.
Ashland, OR 97520
(541) 482-3315
Ashland Hills Hotel & Suites
2525 Ashland St.
Ashland, OR 97520
(855) 482-8310
Ashland Springs Hotel
212 E Main St.
Ashland, OR 97520
(888) 795-4545
Bayberry Inn
438 N Main St.
Ashland, OR 97520
(541) 488-1252
Best Western Garden Villa Inn
760 NW Garden Valley Blvd.
Roseburg, OR 97470
(541) 672-1601
Best Western Crater Lake Highway - White City
2020 Leigh Way
White City, OR 97503
(541) 826-0800
Best Western Horizon Inn
1154 E Barnett Rd.
Medford, OR 97504
(541) 779-5085
Best Western Plus Hartford Lodge
150 Myrtle St.
Sutherlin, OR 97479
(541) 459-1424
Best Western Plus Olympic Inn
2627 S 6th St.
Klamath Falls, OR 97603
(541) 882-9665
Bybee's Historic Inn
883 Old Stage Rd.
Jacksonville, OR 97530
(541) 899-0106
Callahan's Mountain Lodge
7100 Old Hwy. 99 S
Ashland, OR 97520
(541) 482-1299
Cascade Mountain Ranch
2500 Jump Off Joe Creek Rd.
Grants Pass, OR 97526
(541) 890-8437
Chateau at the Oregon Caves
20000 Caves Hwy.
Cave Junction, OR 97523
(541) 592-3400
Columbia Hotel
262 1/2 East Main St.
Ashland, OR 97520
(541) 482-3726
Comfort Inn & Suites - Ashland
434 S Valley View Rd.
Ashland, OR 97520
(541) 482-6932
Comfort Inn & Suites - Klamath Falls
2500 S 6th St.
Klamath Falls, OR 97601
(541) 882-1111
Country Willows Inn
1313 Clay St.
Ashland, OR 97520
(541) 488-1590
Courtyard Marriott
600 Airport Rd.
Medford, OR 97504
(541) 772-5656
Edgewater Inn - Shady Cove
7800 Rogue River Dr.
Shady Cove, OR 97539
(541) 878-3171
Fairfield Inn & Suites by Marriott - Klamath Falls
460 Timbermill Dr.
Klamath Falls, OR 97601
(541) 205-4800
Fairfield Inn & Suites by Marriott - Medford
1503 Center Dr.
Medford, OR 97501
(541) 930-3002
Hampton Inn & Suites - Roseburg
1620 NW Mulholland Dr.
Roseburg, OR 97470
(541) 492-1212
Hilton Garden Inn Medford
1000 Welcome Way
Medford, OR 97504
(541) 200-6900
Holiday Inn Express & Suites - Ashland
565 Clover Ln.
Ashland, OR 97520
(541) 201-0202
Holiday Inn Express & Suites - Klamath Falls
2430 S 6th St.
Klamath Falls, OR 97601
(541) 884-9999
Holiday Inn Express & Suites - Medford
285 Peninger Rd.
Central Point, OR 97502
(541) 423-1010
Holiday Inn Express & Suites - Roseburg
375 W Harvard Ave.
Roseburg, OR 97470
(541) 673-7517
Homewood Suites by Hilton
2010 Hospitality Way
Medford, OR 97504
(541) 779-9800
Jacksonville Inn
175 E California St. #9451
Jacksonville, OR 97530
(541) 899-1900
La Quinta Inn & Suites by Wyndham
1777 Larue Dr.
Central Point, OR 97502
(541) 665-4141
Lithia Springs Resort
2165 West Jackson Rd.
Ashland, OR 97520
(800) 482-7128
Morrison's Rogue Wilderness Lodge
8500 Galice Rd.
Merlin, OR 97532
(800) 826-1963
My Place Hotel
580 Airport Rd.
Medford, OR 97504
(458) 226-2561
Orchard Home B&B
1805 South Stage Rd.
Medford, OR 97501
(541) 821-4188
Peerless Hotel
243 4th St.
Ashland, OR 97520
(541) 488-1082
Plaza Inn & Suites
98 Central Ave.
Ashland, OR 97520
(541) 488-8900
Resort at Eagle Point
100 Eagle Point Dr.
Eagle Point, OR 97524
(541) 879-3700
Riverside Inn
986 SW 6th St.
Grants Pass, OR 97526
(541) 476-6873
Rogue River Lodge
24904 Hwy. 62
Trail, OR 97541
(541) 878-2555
Shilo Inns Klamath Falls
2500 Almond St.
Klamath Falls, OR 97601
(541) 885-7980
SpringHill Suites by Marriott - Medford
1389 Center Dr.
Medford, OR 97501
(541) 842-8080
Stratford Inn
555 Siskiyou Blvd.
Ashland, OR 97520
(541) 488-2151
Super 8 by Wyndham
4999 Biddle Rd.
Medford, OR 97502
(541) 664-5888
The Bard's Inn Hotel
132 N Main St.
Ashland, OR 97520
(541) 482-0049
The Lodge at Riverside
955 SE 7th St.
Grants Pass, OR 97526
(541) 955-0600
Palm Hotel
1065 Siskiyou Blvd.
Ashland, OR 97520
(800) 691-2360
The Willows B&B
3347 Old Stage Rd.
Central Point, OR 97502
(541) 665-3020
TownePlace Suites by Marriott
1395 Center Dr.
Medford, OR 97501
(541) 842-5757
Vertical Horizons Treehouse Paradise
3305 Dick George Rd.
Junction City, OR 97523
(542) 595-4751
Weasku Inn
5560 Rogue River Hwy
Grants Pass, OR 97527
(541) 471-8000
Wolf Creek Inn & Tavern
100 Front St.
Wolf Creek, OR 97497
(541) 866-2474