Southern Oregon Wedding Officiants & Ministers
No matter what your spiritual beliefs, you'll need a southern Oregon wedding officiant to conduct your ceremony. From your engagement to the wedding day, an officiant can give you advice on what to say and how the ceremony will proceed. They have the authority to marry you, and the experience to help you plan whether you're writing your own vows or using something pre-written. Officiants, ministers and priests can help with more than just your ceremony, too. A marriage is a lifelong journey, and many couples choose pre-marital counseling. Many officiants and ministers provide guidance prior to the wedding so you and your partner enter into your marriage with clear commitment and intent.
Read More
Whether your ceremony will be religious, atheist, inter-faith, multi-faith, same-sex, or an elopement at the courthouse our officiants can work with you wherever you're getting married, from Ashland, Medford and Grants Pass, all the way to Klamath Falls and the southern coast.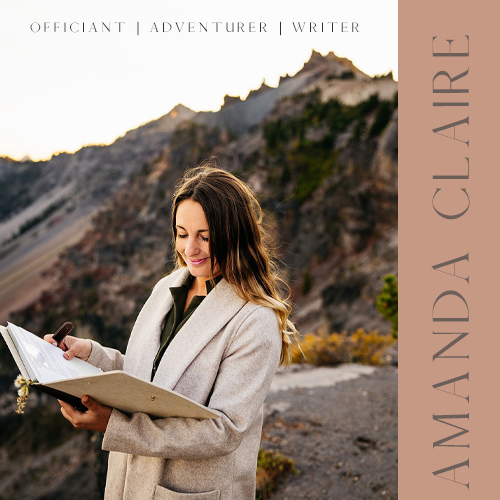 Amanda Claire & Company
All of Oregon
(541) 670-3482
Telling your love story and finding the right words for your ceremony is part of my life's work. As a non-denominational ordained minister, professional planner and writer, I love to incorporate customs and traditions that are meaningful to the two of you. I also understand the importance of your preferred ceremony location. With that said, I am willing to hike up to a mountain or stand with you at your preferred wedding venue of choice.
As your officiant, it's my honor to help make your wedding day stress free, full of love laughter and adventure, wherever that may be.
www.amandaclaireandcompany.com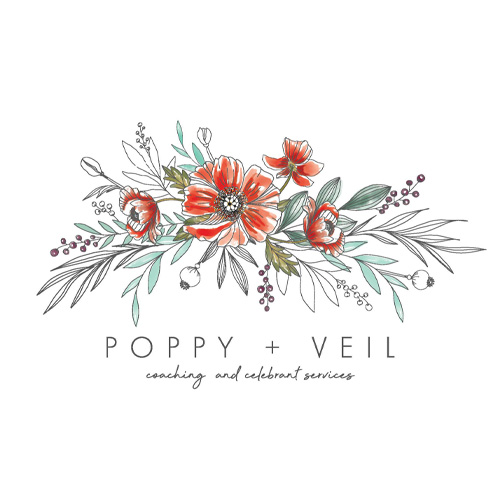 Poppy + Veil Ceremonies
Ashland, OR
(541) 480-0105
Hi, I'm Michele! I'm an ordained minister and a professionally trained ceremony specialist who believes in the art, power, and effectiveness of ceremony and ritual to honor life's milestone events. I help create and deliver a personalized elopement or wedding ceremony that reflects your beliefs, philosophies, and personality. Poppy + Veil is a LGBTQ+ ally business. I use the pronouns she/her.
www.poppyandveil.com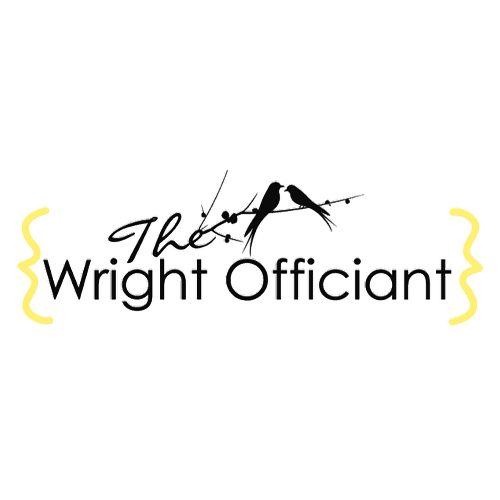 The Wright Officiant
Southern Oregon and Northern California
(541) 660-6183
It will be my pleasure to officiate at your marriage ceremony. Large or small, whether it takes place in the mountains, at the coast, in the Redwoods, at a vineyard, on a river or at a lake, or in your own backyard, I'll work with you to make your wedding ceremony memorable, comfortable and exactly what you're looking for.
www.thewrightofficiant.com
Ashland Wedding Officiant
1800 Cady Rd.
Jacksonville, OR 95730
(458) 246-9118
Getting married in Southern Oregon? Let your day of union be a total reflection of the unique individuals you are. Whether a large or small wedding, as your Wedding Officiant, I will craft the perfect ceremony for you to create memories of a lifetime. Congratulations on your decision to say "YES" to love and to the greatest adventure of your lives!
www.ashlandweddingofficiant.com
EC Matrimony
PO Box 1372
Beaverton, OR 97005
(503) 819-4257
Award-winning, 5-star rated wedding officiant who will help you create a unique, personal wedding ceremony. Contact today!!
www.ecmatrimony.com
Ashland Wedding Officiant
Jacksonville, OR
(458) 246-9118
Sherry Johnston Ordained Minister
Eugene, OR
(541) 510-4248
Terri L. Richards - Wedding Officiant
1030 Cherry St.
Medford, OR 97501
(541) 292-0103
The Wright Officiant
Medford, OR
(541) 660-6183
Weddings by Wyn
Grants Pass, OR
(541) 660-6908