Southern Oregon Wedding Videographers, Video & Filmmakers
A professional wedding videographer can capture moments that you'll cherish for a lifetime! If you want to relive the music, the dancing, the unexpected moments and laughter, and the tears of joy at your wedding, you need a video! From start to finish our filmmakers can catch every detail of the day. Our videographers can create stunning feature-film-style coverage of your event. Whether you're looking for a standard, modern, creative, or vintage style wedding film, our video experts are sure to impress. Using top-notch technology to catch the best digital and film footage of the highest quality. Many even offer flying drone options for an aerial view of your event!
Read More
If you're on the fence about a wedding video, take our advice and hire a videographer! It's worth every penny, and you'll be so glad you did! Most can travel to wherever you're getting married, from Ashland, Medford and Grants Pass, all the way to Klamath Falls and the southern coast.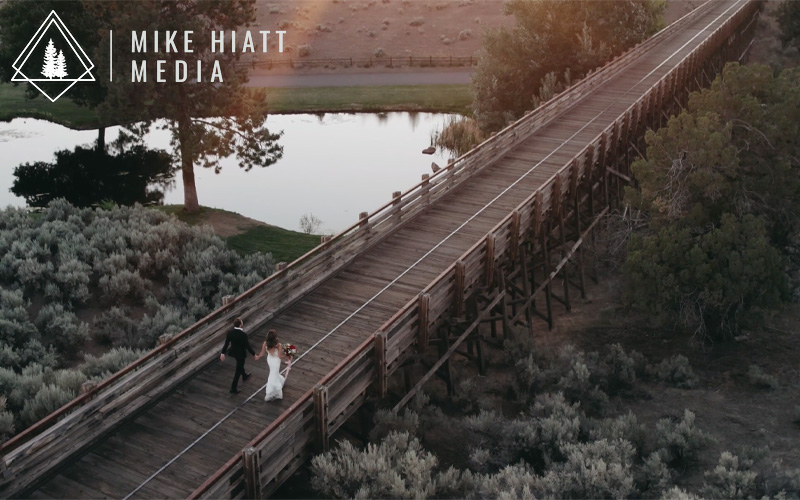 Mike Hiatt Media
All of Oregon
(541) 848-8569
We put our heart and soul into every single video we produce. All songs are hand-picked to each couple and hours are spent watching all footage. Trust us, smiles are had while editing because holy cow this was such an amazing wedding, and you bet we tend to cry when listening to vows.
We truly want to get to know you and love helping you capture your day. One of our favorite parts of being in the wedding videography business is all the amazing couples we meet and keep in touch with, even after the big day! It's fun connecting months, even years after the wedding to grab a beer or lunch and reminisce about the amazing wedding they had.
www.mikehiattmedia.com
Afterimage Productions
Medford, OR
(541) 840-4591
Audiss Photo Co.
Roseburg, OR
audissphotoco@gmail.com
Bold n Beautiful Motion Pictures
Southern Oregon
(458) 220-7300
Catalyst Video Productions
Medford, OR
(541) 840-0032
Forever Films
111 SW H St.
Grants Pass, OR 97527
(541) 660-7889
Good Times Productions
Medford, OR
(253) 693-8441
Indie Glow Films
Medford, OR
(858) 625-1729
Jordan & Khrystina Films
Southern Oregon
(541) 870-1785
Marc Boussat Pictures
Grants Pass, OR
(541) 476-6245
Nick Alexander Films
Klamath Falls, OR
(541) 621-2326
Olivia Corin Films
Southern Oregon
(541) 324-7175
Savage Winds Films
Grants Pass, OR
(541) 660-4242
Second Look Wedding Videography
Grants Pass, OR
secondlookweddings@gmail.com
Templeton Productions
Southern Oregon
(541) 301-6408
WF Video Productions
Medford, OR
(541) 301-2169