Southern Oregon Jewelry Stores, Wedding Rings & Engagement Rings
Find the best southern Oregon jewelry stores for the perfect wedding band or engagement ring. If you want a truly want something unique and special, you need an expert jeweler. Southern Oregon jewelers offer everything from modern and vintage wedding bands to custom hand-made rings.
Read More
The first step in selecting your ring is choosing the jewels, stones and precious metals. Diamond bridal sets are classic and timeless, and we have the very best. If you're looking for unique gemstones, then you're in luck! Our jewelry stores craft stunning designs with everything from rubies and emeralds to sapphires and turquoise. We also have standard, rose, and white golds, as well as platinum, silver, and titanium.
Accent your gown with stunning earrings and a necklace or bracelet. Adorn your bridesmaids with gorgeous pieces made especially for them. We even have high-end cuff links, watches, and chains for the groom and groomsmen. Whatever your jewelry needs are we can help, from Ashland, Medford, Jacksonville and Grants Pass, all the way to Klamath Falls.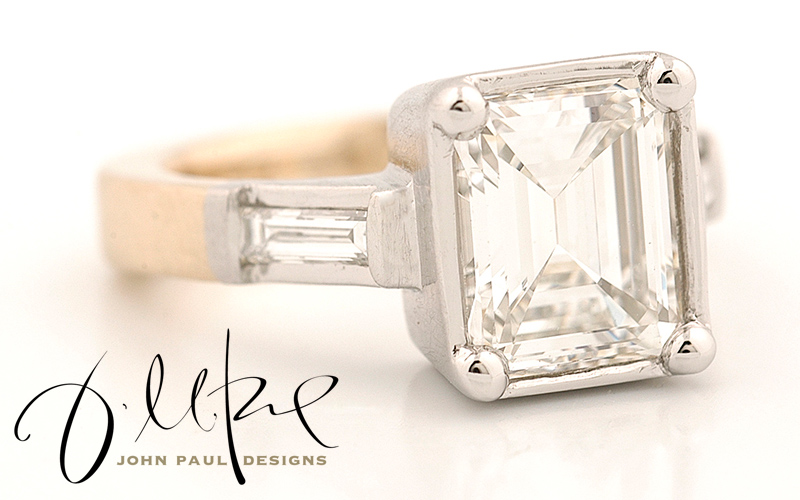 John Paul Designs
1006 NW Bond St.
Bend, OR 97701
(541) 318-5645
John Paul Designs has been located in downtown Bend for over 13 years creating unique, one of a kind wedding and engagement rings in a variety of precious metals and gems. Each piece is hand crafted one at a time at our downtown atelier. We often utilize our clients heirloom diamonds and gemstones to create something entirely new. John Paul's signature style is organic, weathered, edgy and industrial.
www.johnpauldesigns.com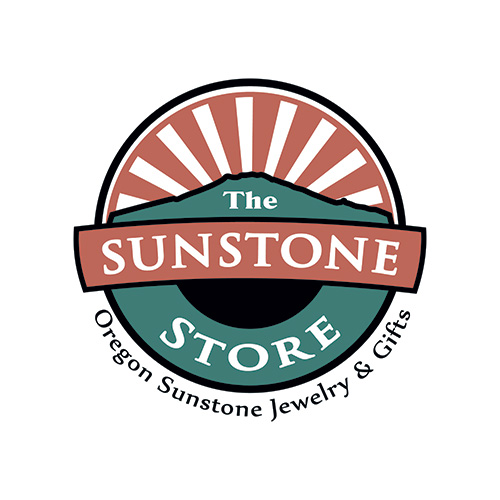 The Sunstone Store
560 NE F St., Suite A
Grants Pass, OR 97526
(541) 389-2901
On a special day like this, Brides deserve to be given Real Jewelry made with Natural Oregon Sunstone to celebrate this monumental occasion. Members of the wedding party are often given small gifts as thankyous. Brides want to say thank you with Real Jewelry & Gems, not plated, fake gifts that fall apart and discolor within months.
www.sunstonestore.com
Art FX Fine Jewelry
45 E Main St.
Ashland, OR 97520
(541) 482-1499
Father & Son Jewelry
126 E Main St., Ste #1
Medford, OR 97501
(541) 774-8900
Flux33 Handcrafted Artisan Jewelry
Southern Oregon
(541) 613-6262
Fred Meyer Jewelers - Grants Pass
1101 Grants Pass Pkwy
Grants Pass, OR 97526
(541) 474-7216
Fred Meyer Jewelers - Klamath Falls
2655 Shasta Way
Klamath Falls, OR 97603
(541) 884-1977
Fred Meyer Jewelers - Medford
1301 Center Dr.
Medford, OR 97501
(541) 857-4665
Fred Meyer Jewelers - Roseburg
929 NW Garden Valley Blvd.
Roseburg, OR 97471
(541) 957-3041
Gold & Gems Fine Jewelry
25 N Main St.
Ashland, OR 97520
(541) 488-2753
Goldcraft West
25 North Main St.
Ashland, OR 97520
(800) 944-0302
Goldsmith's Diamonds & Design
606 Crater Lake Ave.
Medford, OR 97504
(541) 776-3331
Harry Ritchie's Jewelers
1600 N Riverside Ave. #248
Medford, OR 97501
(541) 690-1361
Holliday Jewelry - Klamath Falls
2834 S 6th St.
Klamath Falls, OR 97603
(541) 884-9033
Holliday Jewelry - Medford
2 North Central
Medford OR, 97501
(541) 499-6877
Kay Jewelers
1600 N Riverside Ave., Unit #1051
Medford, OR 97501
(541) 773-5348
King Jewelers
221 SE 6th St.
Grants Pass, OR 97526
(541) 476-3777
Main Street Jewelers
721 Main St.
Klamath Falls, OR 97601
(541) 884-1077
The Crown Jewel - Ashland
266 E Main St.
Ashland, OR 97520
(541) 488-2401
The Crown Jewel - Jacksonville
165 E California St.
Jacksonville, OR 97530
(541) 899-9060
Zales Jewelry
1600 N Riverside Ave.
Medford, OR 97501
(541) 770-5779