Wedding Photographers in Southern Oregon
If you want to find the best Southern Oregon wedding photographers, look no further. We have some of the most incredible professional photography in the Northwest! The beautiful natural landscape truly makes it a photographer's dream; from documentary-style wedding photography, engagement portraits, elopements destination weddings, and even senior portraits and family portraits! From Medford, Ashland and Jacksonville, to Grants Pass and Klamath Falls, our professional photographers are sure to get incredible pictures of your big day!
Read More
Southern Oregon's Visual Poets: Selecting The Perfect Wedding Photographers
In the picturesque expanse of Southern Oregon, selecting a wedding photographer is a critical decision for couples looking to eternalize their special day. From Medford to Ashland, Grants Pass to Klamath Falls, and Roseburg, each town offers a wealth of photography options catering to diverse preferences and styles.
Wedding Photographers: Styles and Services
Wedding photographers in Southern Oregon provide a spectrum of photography services, including coverage for weddings, engagement sessions, elopements, and more. Styles range from classic portraiture, which captures the couple and guests in traditional poses, to documentary and photojournalistic approaches, focusing on candid and natural moments throughout the celebration.
Tailoring the Experience for the Best Wedding Pictures
When searching wedding photographers, couples should consider their preferences and style. Understanding the photographer's portfolio and ensuring their style aligns with the couple's vision is vital. It's also crucial to communicate specific requests and expectations, ensuring the photographer can meet their needs.
Making Sure Your Photographers are a Good Fit
Considering experience, communication, and shared vision are vital when hiring a photographer. Engaging in discussions about their process, the packages offered, and any additional services can help gauge compatibility. Reviewing testimonials and previous work can provide insights into their professionalism and quality of service.
Southern Oregon's Abundant Photography Options
In Medford's urban landscape and the artistic oasis of Ashland, the serene charm of Grants Pass, the scenic beauty of Klamath Falls, and the inviting allure of Roseburg, couples have access to a diverse pool of wedding photographers. Each town presents a unique blend of photography styles and services, offering couples the opportunity to find a photographer that resonates with their vision.
Choosing wedding photographers in Southern Oregon extends beyond mere documentation—it's about entrusting someone to capture and immortalize precious moments. With a plethora of photography styles and talented professionals in the region, couples can find a photographer that encapsulates the essence of their love story, ensuring that every fleeting smile, teary eye, and joyous embrace is preserved for eternity.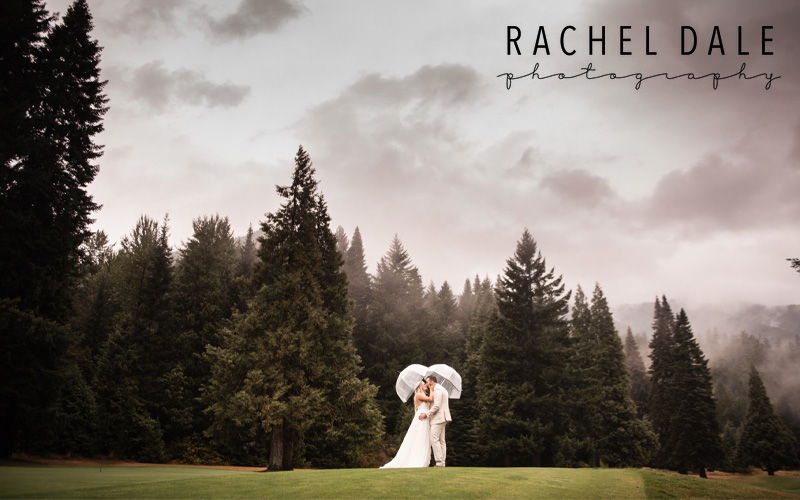 Rachel Dale Photography
Medford, OR
(619) 417-9914
Southern Oregon Wedding Photographer and Beyond! I'm Rachel, mother, wife, and chocolate enthusiast. I love capturing weddings in this gorgeous state that I call home. I'm based in Southern Oregon but also enjoy some travel around the PNW and Northern California. My love of photography stems from my love of people and capturing real moments and stories. In my personal life you can find me playing with kids, training my Australian Shepherd and relaxing with my family in the evenings! I LOVE weddings and I hope to hear from you!
www.racheldalephotography.com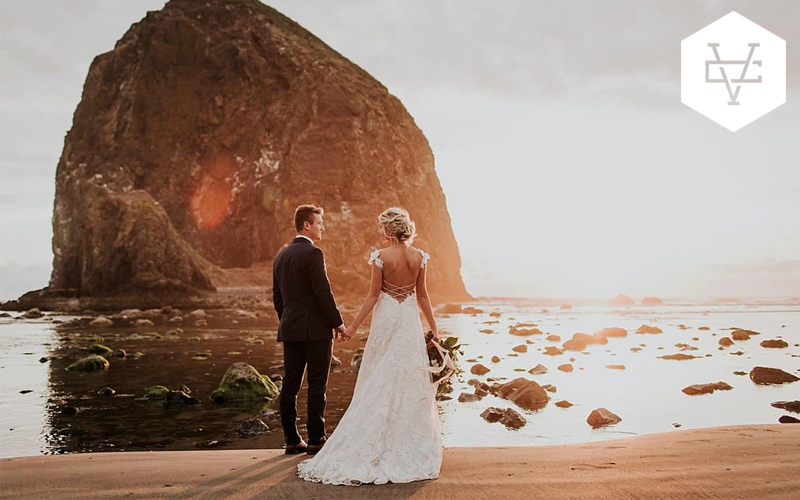 Victoria Carlson Photography
All of Oregon
Hey, I'm Tori! I am a portrait and wedding photographer based out of central Oregon and married to my best friend, Reegy P! These are a few of my favorite things: Jesus, smiling, cats, board games, backpacking, coffee, rock climbing, The Wailin' Jennys, mountain biking and family time. Let's hang out and take some sweet photos!
www.victoriacarlsonphotography.com
[email protected]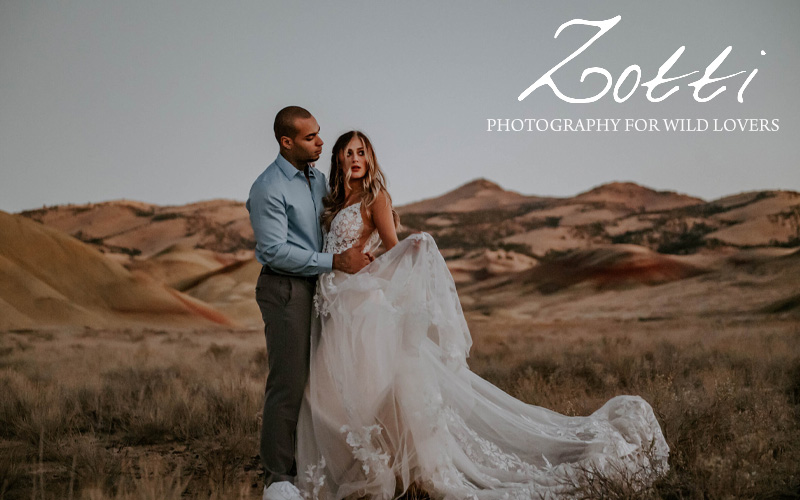 Zotti
Oregon + Beyond
(720) 209-3298
Hey, I'm Zotti – a heart stirred by magical times and unforgettable memories shared with kindred spirits. Truth be told, I will follow an epic love story anywhere…from mountain peaks to sandy beaches, and from intimate elopements, to grand celebrations. My dream clients are wild lovers and free spirits – just like me. Let's get lost together!
www.heyitszotti.com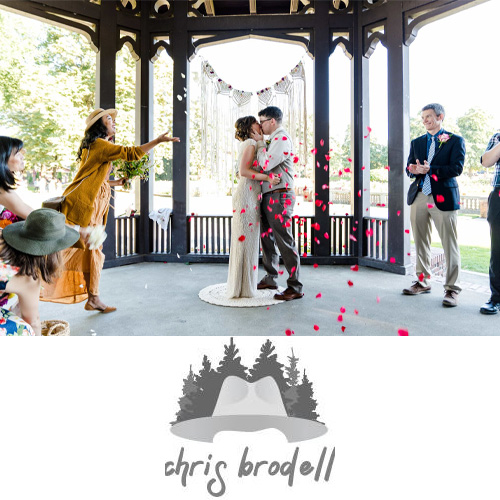 Chris Brodell
5128 SE Rural St.
Oregon
(503) 893-5836
I photograph engagement sessions, weddings, and elopements in a natural, candid, documentary style throughout Portland and the Pacific Northwest. I create images that are full of light, love, and vivid colors. Your wedding photographer is one of the most important details of your wedding and being part of that means so much to me. With over a decade of wedding experience, I have the expertise to create images that you will share for years to come.
www.chrisbrodell.com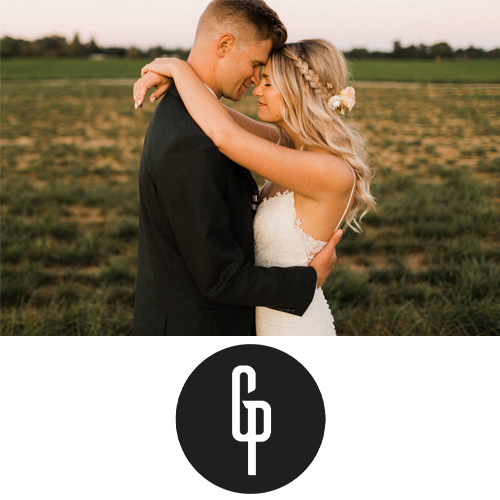 Gallivan Photo
All of Oregon
(541) 633-3024
We shoot weddings for dreamers and explorers from all walks of life.
www.gallivanphoto.com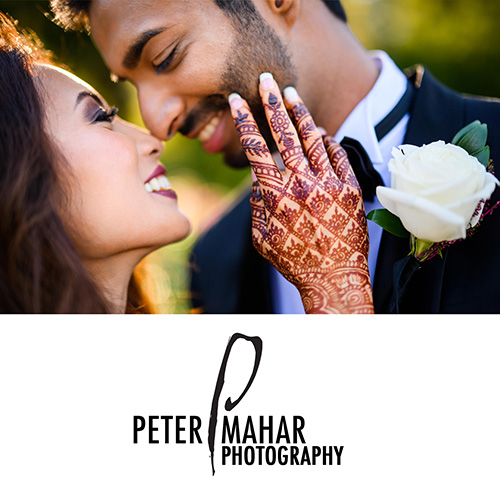 Peter Mahar Photography
All of Oregon
(360) 771-4693
Real moments for real people. From the way we document to the way we edit, we're striving to create vivid photos that showcase the hard-won beauty of real life. We believe in honest images of a real story. Your grandkids will thank you.
www.petermahar.com
Brianna Parks Photography
1643 Lakeside Drive
Redding, CA 96001
(530) 921-8273
I'm Brianna, a West Coast based photographer who helps plan and capture epic outdoor and adventurous elopements in California, Oregon, and Washington.
www.briannaparksphoto.com
Allie Harrington Photography
Medford, OR
(541) 621-5611
Amanda Fithian Photography
543 NE E St., Ste #104
Grants Pass, OR 97526
(541) 441-9599
Amanda K Photography
Central Point, OR
(541) 601-2316
Andi Watkins Photography
Southern Oregon
(435) 313-8949
Anne Blodgett Photography
Southern Oregon
(541) 968-4849
Betsy Blue Photography
Medford, OR
(541) 840-1456
Beyond the Gates Photography
Central Point, OR
(541) 326-2763
Borrowed Expressions Photography
Central Point, OR
(541) 821-4737
Capturing Essence Photography
1428 Crown Avenue
Medford, OR 97504
(541) 890-5213
Christine Sarah Photography
Gold Hill, OR
(541) 601-4273
Christopher Janisch Photography
Southern Oregon
(541) 727-1404
Classy Image
Central Point, OR
(541) 292-3990
Craig Alan Photography
Medford, OR
(541) 646-1118
Cristen Nires Photography
Medford, OR
(541) 200-8699
Dezerae Jobe Photography
Grants Pass, OR
(541) 761-1722
Emily Kirsten Photography
Serving all of Southern Oregon
(541) 291-3549
Erica Ritchie Photography
Medford, OR
(541) 601-4499
Hannah Bee Photography
Medford, OR
(541) 301-2329
Hazel Eye Photography
111 SW H St.
Grants Pass, OR 97526
(541) 441-3329
Hollie Tenberge Photography
Southern Oregon
(541) 227-3140
Immortalized Image
Ashland, OR
(541) 708-0952
J. Chase Photography
Grants Pass, OR
(541) 660-4348
Jayne May Agnes Photography
JCobb Photography
Southern Oregon
(541) 613-5529
Jennifer Whitney Photography
Grants Pass, OR
(541) 226-7304
Jessica Eddington Photography
Ashland, OR
(541) 227-8286
Joshua Rainey Photography
Eugene-Based, Serving Southern Oregon
(541) 505-2781
Julie Padgett Photography
Medford, OR
(541) 291-6065
K See Images
Medford, OR
(541) 778-7219
Katie Ann Photography
Grants Pass, OR
(541) 761-2258
Keri Blue Photography
Roseburg, OR
(541) 672-5618
Light & Shadow Photography
Lilys & Horns Photography
Medford, OR
(541) 622-5540
Lindsey Bolling Photography
Medford, OR
(907) 617-3716
Liza Standish Photography
Roseburg, OR
(541) 671-7840
Magination Images
Medford, OR
(541) 973-7389
Marc Boussat Pictures
Grants Pass, OR
(541) 476-6245
Maria Alexandra Photography
Jacksonville, OR
(541) 499-1439
Mariel Hensley Photography
Klamath Falls, OR
(321) 412-5840
Miranda Jean Photography
Grants Pass, OR
(541) 761-7761
Olivia Leigh Photography
Medford, OR
(541) 601-6703
Oregon Studio Group
155 Oxford Pl.
Medford, OR 97504
(541) 690-2710
Photo Expressions by Jeff Rome
215 Carrollwood Dr.
Grants Pass, OR
(541) 941-0040
Photography by Lahna Marie
225 E Main St., Ste #210
Medford, OR 97501
(541) 778-8872
Photophire Photography
207 SW G St.
Grants Pass, OR
(541) 324-2984
Pixy Prints Photography
Medford, OR
(541) 621-2434
Quietly Hilarious / Quinn Wenderoth Photography
Medford, OR
(530) 570-4392
Rachel Dale Photography
Medford, OR
(619) 417-9914
Rebecca Masters Photography
Grants Pass, OR
(541) 787-7898
Rebel Louise Photography
111 SW H St.
Grants Pass, OR 97526
(541) 660-3635
RubyBlu Images
Southern Oregon
(541) 331-2002
Ry James Photography
Ashland, OR
(541) 591-5519
Sam Starns - Elopement Photographer
Sarah Tapp Photography
Southern Oregon
(208) 821-5887
Serendipity Photo
Medford, OR
(541) 292-3880
Stribling Photography
Medford, OR
(541) 690-4032
Taylor Christine Photography
Medford, OR
(541) 951-8391
Tim Barron Photography
310 Boston
Roseburg, OR 97470
(541) 637-5001
Tim Monson Photo & Design
P.O. Box 282
Harrisburg, OR 97446
(541) 852-0096
Tim Tidball Photography
220 Middleford Alley
Medford, OR 97501
(541) 770-1610
Vaden Photography
Medford, OR
(541) 500-1857
Vanessa Gould Photography
Grants Pass, OR
(541) 660-6511
Visualize Photography
359 Cambridge St.
Ashland, OR 97520
(541) 941-9192
Wild Soul Photography
Southern Oregon
(541) 787-7465