Southern Oregon Salons & Wedding Hair Stylists
Your hairstyle is the perfect accent to your dress or tux and you'll want to find the perfect southern Oregon salon. Our professional hair stylists can work magic with your hair, so you'll look like a star on your wedding day. With so many to choose from, finding the perfect salon is easy. Whether you're looking for an elegant up-do or gorgeous curls to frame your face, we can do it. Our salons offer styling, cuts, colors, and more. Men, you can also find an expert barber shops offering hair cuts and shaving services for you and your groomsmen.
Read More
We also have mobile salon options that can come to you! They offer on-site and day-of service for one or multiple clients, so you and your wedding party can relax and get ready with ease. Many salons offer other esthetic services, too, from nails and makeup to waxing and eyelashes. We also offer eco-friendly, natural, organic and green products! Whatever your taste in hairstyles, you'll find the perfect stylist wherever you're getting married, from Ashland, Medford and Grants Pass, all the way to Klamath Falls and the southern coast.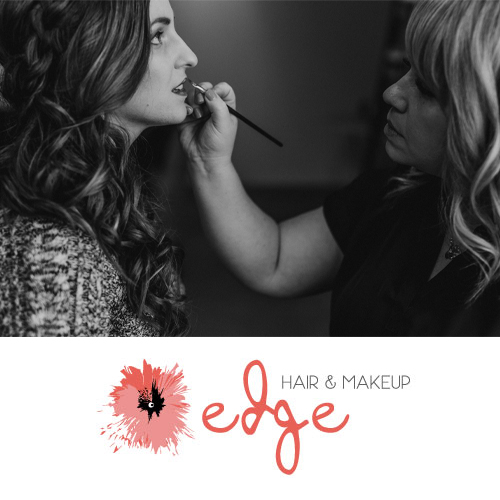 Edge Hair & Makeup
All of Oregon
(541) 410-4384
Winner of Oregon Bride's Best of 2017/2019 and finalist for the past 5 years running, Edge is a believer in the idea that all women deserve to feel breathtakingly beautiful on their wedding day. Edge has quickly become one of Central Oregon's most trusted names in wedding hair and makeup.
Esthetician: FT-1003416
Hair Design: HA-1003416
Freelance License: CI-10188479
www.edgehairmakeup.com
Whitney Marie Beauty - Hair & MUA
Medford, OR
(858) 204-2768
Licensed cosmetologist with over 15 years in the industry. Editorial, television, & film. Professional Bridal Specialist in Hair & Makeup. Focus on Adventure Elopements!
www.weddingwire.com
Abbinito
50 N Third St.
Ashland, OR 97520
(541) 552-0228
Avalon Salon & Spa
3810 S 6th St. #120
Klamath Falls, OR 97603
(541) 884-2800
B'Inspired Studio
250 Oak St., Ste #4
Ashland, OR 97520
(541) 488-4431
Be Cherished
393 E Main St.
Ashland, OR 97520
(541) 482-4900
Beautique Salon
127 S 6th St.
Klamath Falls, OR 97601
(541) 205-6434
Boho Bella Salon
824 E Jackson St. Suite B
Medford, OR 97504
(541) 819-0963
Chaps & Heels Hair Design
21 N Main St. #1
Ashland, OR 97520
(702) 217-2217
Chloe Salon & Boutique
150 Lithia Way
Ashland, OR 97520
(541)488-7478
De & Co. Salon
1251 East McAndrews Rd. Ste. 126
Medford, OR 97504
(541) 816-4704
En V Salon
306 SW 6th St.
Grants Pass, OR 97526
(541) 916-8445
FireFly Hair and Body Studio
1238 N Riverside Ave.
Medford, OR 97501
(541) 858-5000
G2 Hair Studio
611 SE 6th St.
Grants Pass, OR 97526
(541) 916-8188
Gervais Day Spa & Salon
111 N Central Ave.
Medford, OR 97501
(541) 779-7100
Hair 4 You
919 Highland St.
Roseburg, OR 97475
(541) 677-8898
Hair City
112 Lithia Way
Ashland, OR 97520
(541) 488-4663
Hair Company & More
711 Main St.
Klamath Falls, OR 97601
(541) 885-8338
Hair Extraordinaire
606 E Main St.
Medford, OR 97504
(541) 772-9808
Lotus Hair, Body & Soul
209 E Main St.
Medford, OR 97501
(541) 858-8177
Lumiere Salon Atelier
16 N Riverside, Ste #206
Medford, OR 97504
(541) 930-1423
Plaza Salon and Spa
60 N Main St.
Ashland, OR 97520
(541) 482-9470
Regency Xpressions Hair Salon
Rogue Regency Inn
2300 Biddle Rd.
Medford, OR 97504
(800) 535-5805
Salon Avalon
790 W Stewart Ave.
Medford, OR 97501
(541) 779-5343
Salon Dalisay
1646 Ashland St.
Ashland, OR 97520
(541) 482-4767
Salon Juliet
366 Lithia Way
Ashland, OR 97520
(541) 488-0044
Salon Muse
406 E Main St.
Medford, OR 97501
(541) 773-3519
Sarahndipity Salon
3528 Lone Pine Rd. #102
Medford, OR 97504
(541) 500-1229
Scissorhead Salon & Boutique
1112 Progress Dr. Suite 101
Medford, OR 97504
(541) 774-9467
The Blue Giraffe Day Spa & Salon
51 Water St.
Ashland, OR 97520
(541) 488-3335
The Edge Hair Design
423 SE Jackson St.
Roseburg, OR 97470
(541) 229-4247
The J Rosé Salon
1 W 6th St.
Medford, OR 97501
(541) 414-4641
The Modern Man Barbershop
1 W 6th St.
Medford, OR 97501
(541) 782-8799
The Nest Salon
26 Hawthorne St.
Medford, OR 97504
(541) 842-2196
The Olive Branch Salon
301 E Jackson St.
Medford, OR 97504
(541) 499-6017
Trust Salon & Day Spa
824 E Jackson, Ste #B
Medford, OR 97501
(541) 772-5152
Urban Edge Salon
1800 E Barnett Rd.
Medford, OR 97504
(541) 779-3977
Urban Palatte Salon
417 E Main St.
Medford, OR 97501
​(541) 951-4774
Vintage Salon
1039 Main St.
Klamath Falls, OR 97601
(541) 273-8818
WaterstoneSalon
14 S 1st St.
Ashland, OR 97520
(541) 488-3700