Cocktail Catering & Mobile Bars in Southern Oregon
From cocktail catering, bar tending services, mobile bars, champagne toasts and anything else beverage-related, drinks are a must! Our professionals can help with wine, spirits, cocktails, craft beer, microbrew, kegs, and mixed drinks, and can take care of the entire service and alcohol licensing details for you. Then there's alcohol and liquor licensing to deal with, not to mention cups, glasses and cleanup. Why not let one of our cocktail catering companies handle everything so you don't have to worry!
Read More
Elevating Your Southern Oregon Wedding with Cocktail Catering and Mobile Bars
The Southern Oregon Scene: A Haven for Wedding Elegance
Southern Oregon, with its picturesque landscapes and vibrant towns, provides an ideal backdrop for couples seeking to create memorable weddings. From the bustling energy of Medford to the artistic charm of Ashland, the region offers an array of options for those looking to add a touch of sophistication to their celebrations.
Crafting Memorable Moments: The Versatility of Cocktail Catering
Cocktail catering extends beyond the mere serving of alcoholic beverages. These services cater to a diverse range of tastes and preferences, from signature cocktails and champagne toasts to a curated selection of wines, beers, and non-alcoholic beverages. The emphasis is on inclusivity, ensuring every guest finds something delightful to sip on throughout the festivities.
Expertise and Logistics: Simplifying Your Celebrations
One of the significant advantages of enlisting a cocktail catering company lies in their expertise in managing the logistics. Obtaining necessary liquor licenses, seamlessly handling service, and ensuring a smooth flow of beverages, these professionals take care of the intricacies, allowing couples to fully immerse themselves in the joy of their special day.
Mobile Bars: Personalized Elegance Against Stunning Backdrops
Picture a mobile bar against the breathtaking backdrop of Southern Oregon's landscapes, offering a selection of libations tailored to complement the celebration. These bars are versatile and can be customized to match the wedding theme, whether it's an outdoor affair amidst nature's beauty or an indoor event exuding elegance.
Crafting Unforgettable Experiences: Southern Oregon's Signature Touch
The marriage of Southern Oregon's charming landscapes and the expertise of cocktail catering services and mobile bars creates an unparalleled experience for couples and their guests. These services don't just pour drinks; they craft experiences that leave an indelible mark on your wedding day.
Crafting Unforgettable Experiences: Southern Oregon's Signature Touch
When it comes to the best kinds of drinks for your wedding day in Southern Oregon, the options are as diverse as the region itself. From handcrafted cocktails infused with local flavors to exquisite wine selections from nearby vineyards, there's a wealth of choices to suit every couple's taste. Consider the elegance of a champagne toast, a timeless tradition that adds a touch of sophistication to pivotal moments.
For beer enthusiasts, local breweries offer a spectrum of craft brews, while oenophiles can indulge in the richness of the region's renowned wines. Don't forget the importance of non-alcoholic offerings; refreshing mocktails, artisanal sodas, and specialty teas and coffees cater to guests who prefer non-alcoholic options, ensuring that everyone can raise a glass in celebration. With a wide array of libations available, Southern Oregon's cocktail catering and mobile bar services ensure that every drink served contributes to the creation of cherished memories on your special day.
In conclusion, Southern Oregon's towns host an array of cocktail catering and mobile bar services, each dedicated to elevating weddings to unforgettable heights. Their expertise in beverages, service, and licensing ensures a celebration that is not just enjoyable but also seamlessly orchestrated.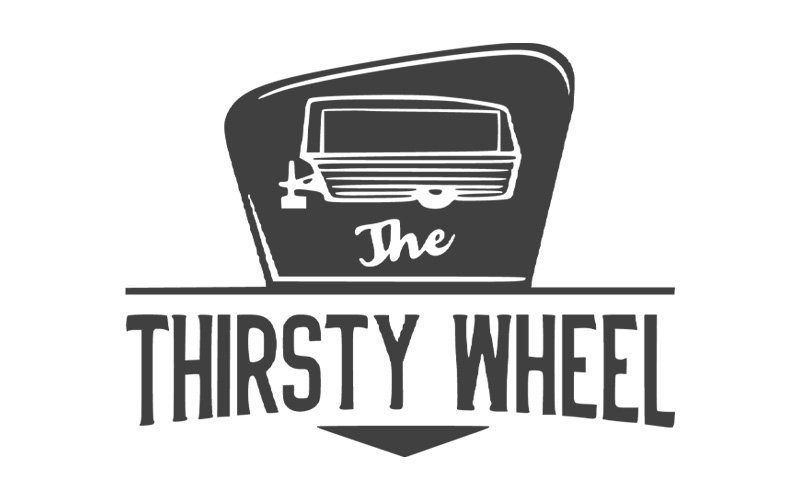 The Thirsty Wheel
All of Southern Oregon
(518) 524-4457
With inspired signature cocktails & all the craft beer and wine that Oregon has to offer, The Thirsty Wheel is here for you! We will take care of all the ins & outs of your drink service so you won't have to. Contact us and let The Thirsty Wheel bar cart add a cool sophistication to your special day.
www.thethirstywheel.com
Hidden Jungle Mobile Bar
10558 Hwy. 62 B-1, PMB# 53
Eagle Point, OR 97524
(541) 890-4095
PourHorse Mobile Cantina & Libations
Southern Oregon
(541) 331-8865
ROAM - The Mobile Bar Company
Southern Oregon
(541) 659-1000
The Tipsy Mule
Eugene, OR
(410) 829-9645
Top Shelf To You
2326 Kamerin Ln.
Medford, OR 97501
(541) 897-4166