Southern Oregon Wedding Alterations & Tailors
Finding professional wedding dress alterations from an experienced tailor or seamstress in southern Oregon and is easy! You've finally found the perfect wedding gown, suit or tuxedo, but it doesn't fit perfectly. Don't worry! After all, people usually need to alter their formal wear to get that custom fit. Our alteration companies are talented and experienced and can perfectly hem, trim, sew, adjust or alter any formal wear. In addition, you can find post-wedding cleaning and preservation services. Dresses, suits and tuxedos can get pretty dirty after the big day, let one of our experts take care of the cleaning!
Read More
Whatever your formal wear needs are, from simple adjustments to complete customization, we can help you find what you're looking for, from Ashland, Medford and Grants Pass, all the way to Klamath Falls and the southern coast.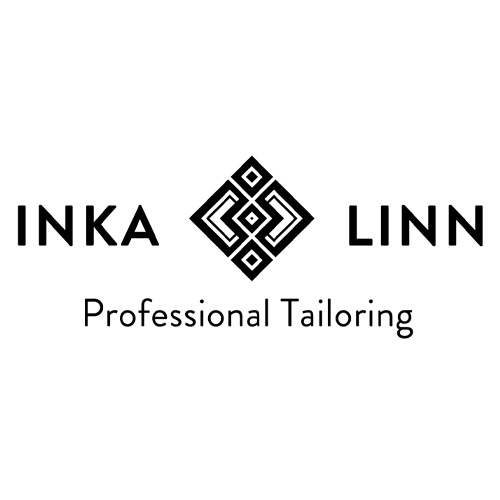 Inka Linn Professional Tailoring
1680 Williams Highway
Grants Pass, OR 97527
(360) 316-8316
In our modern, fast-fashion world, clothes are often produced with little thought to proper fit, or quality of design and materials. Get your garments fitted, repaired, altered, or custom made, and enjoy a wardrobe that will fit your unique style and form, and that stand the test of time.
www.inkalinn.com
Men's Wearhouse
1200 Biddle Road
Blue Sky Plaza
Medford, OR 97504
(541) 773-2170
Professional tailors using the finest materials and equipment are available at every Men's Wearhouse location. You will only be charged one time for the work that our tailors do. Once we alter a seam, you are guaranteed free re- alterations on that seam for any reason, within the limitations of the garment.
www.menswearhouse.com
Alteration Center
259 E Barnett Rd.
Medford, OR 97501
(541) 772-8535
Alterations & Tailoring by Della
396 Short St.
Grants Pass, OR 97527
(541) 761-4287
Alterations Specialized
357 Division St.
Klamath Falls, OR 97601
(541) 883-2234
Bear's Customs and Alterations
Medford, OR
(541) 862-3148
Cherfashion Alterations
3465 Hanley Rd.
Central Point, OR 97502
(541) 261-2173
Downtown Alterations
129 S 9th St.
Klamath Falls, OR 97601
(541) 273-7145
Expert Alterations By Celeste
1315 NE 7th St.
Grants Pass, OR 97526
(541) 479-5156
Men's Wearhouse
1200 Biddle Rd.
Medford, OR 97504
(541) 773-2170
Rodney's
207 W Main St. Suite A
Medford, OR 97501
(541) 324-6058
Rogue Valley Tailoring
3003 OR-66
Ashland, OR 97520
(541) 488-0753
Sharon Hanson Tailoring and Alterations
1228 Court St.
Medford, OR 97501
(541) 414-8683
The Golden Thread
432 NW 6th St.
Grants Pass, OR 97526
(541) 659-6166
The Tailor Shop
290 N Main St. Unit 7
Ashland, OR 97520
(541) 223-2370
Weldon's Cleaners
601 E Main St.
Medford, OR 97504
(541) 772-7973