Southern Oregon Makeup Artists
Looking to find Southern Oregon makeup artists? Even if you normally do your own makeup, chances are you'll want to go the extra mile for your wedding and hire a professional MUA. Southern Oregon's professional makeup artists have got you covered! From boudoir photography sessions and engagement portraits to the last touch-up before you walk down the aisle, your makeup will be flawless with our expert MUAs on the job. Concerned about squeezing in a hair stylist and makeup artist on the same day? Many of our skilled artists offer bridal hair styling services and most are mobile. So hire an on-site MUA, and spend more time getting ready in the comfort of your venue space or at home, and less time worried about how you'll get it all done in time.
Read More
Hiring a licensed beautician, esthetician, and nail technologist will ensure that you're stunning from head to toe. Whatever look you have in mind, our cosmetologists, makeup artists, nail technicians and hair stylists can accommodate any style. From organic skin-friendly products that showcase your natural beauty, to dramatic and glamorous fashion makeup, you'll look stunning for your wedding from Ashland, Medford and Grants Pass, all the way to Klamath Falls and the southern coast.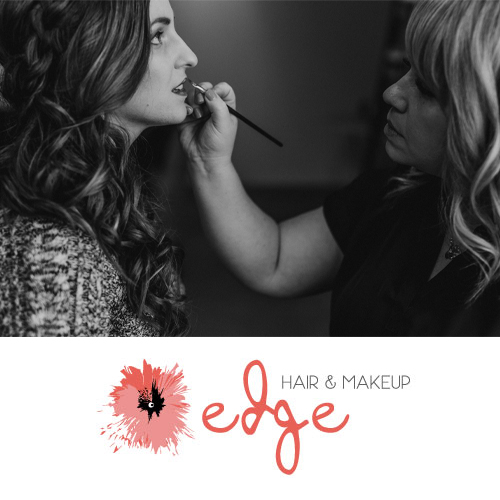 Edge Hair & Makeup
All of Oregon
(541) 410-4384
Winner of Oregon Bride's Best of 2017/2019 and finalist for the past 5 years running, Edge is a believer in the idea that all women deserve to feel breathtakingly beautiful on their wedding day. Edge has quickly become one of Central Oregon's most trusted names in wedding hair and makeup.
Esthetician: FT-1003416
Hair Design: HA-1003416
Freelance License: CI-10188479
www.edgehairmakeup.com
Whitney Marie Beauty - Hair & MUA
Medford, OR
(858) 204-2768
Licensed cosmetologist with over 15 years in the industry. Editorial, television, & film. Professional Bridal Specialist in Hair & Makeup. Focus on Adventure Elopements!
www.weddingwire.com
A Little Bit of Heaven
Roseburg, OR
(541) 315-1523
Aesthetics by John
720 Cardley Ave.
Medford, OR 97504
(541) 500-1231
Angelica Lynn Makeup Artistry
Medford, OR
angelicalynnbeauty@gmail.com
B'Inspired Studio
250 Oak St., Ste #4
Ashland, OR 97520
(541) 488-4431
Be Cherished
393 E Main St.
Ashland, OR 97520
(541) 482-4900
Beauty by Jen
543 NE E St.
Grants Pass, OR 97526
(541) 226-7304
Beverly Davin Professional Makeup Artistry
920 SE Cass Ave., Ste #208
Roseburg, OR 97470
(310) 569-6287
Image Essentials
1246 NE 7th Street Suite C
Grants Pass, OR 97526
(541) 660-0002
Janice Moon Artistry
10 N Central Ave.
Medford, OR 97504
(541) 941-8223
JLM Artistry
310 E 6th St., Ste #102
Medford, OR 97504
(870) 805-0973
LisaDionne Salon And Spa
223 NE Hillcrest Dr.
Grants Pass, OR 97526
(541) 226-9828
Lotus Hair Body and Soul
209 E Main St.
Medford, OR 97501
(541) 858-8177
Meranda Lynn Beauty
1614 NE Vine Street, Ste. 101
Roseburg, OR 97470
(541) 740-5594
Mercedes Artistry
215 S Fourth St.
Jacksonville, OR 97530
(541) 499-7872
Morgan Victoria Events
Ashland, OR
(541) 821-3059
Robin Opal - Makeup Artist
311 N Bartlett St.
Medford, OR 97501
(541) 601-5205
Sharaya Ellen Artistry
Grants Pass, OR
(503) 924-9619
Shawnie Curtis Artistry
Medford, OR
(541) 816-4704
White Lotus Day Spa
608 Medford Center
Medford, OR 97504
(541) 622-8233