Spas, Massage Therapists and Treatments in Southern Oregon
Planning a wedding can be stressful. It's so important to take some time and pamper yourself. A visit to a southern Oregon spa will help you relax, renew, and reset so you can look and feel your best. Our spas and massage therapists know how to help you unwind, and offer a wide range of services from seaweed wraps and mud baths to face masks and skin peels. You can also find custom body wraps, hot rock treatments, acupuncture, acupressure, and cupping to help with any kind of stress you might have.
Read More
Relaxing Pre-Wedding Bliss: Southern Oregon Spas; A Haven for Couples
Embracing Tranquility in Southern Oregon
Southern Oregon's diverse towns – Ashland, Medford, Grants Pass, and Roseburg – collectively offer a sanctuary for couples seeking pre-wedding relaxation. Surrounded by natural beauty, these areas host an array of spas and massage therapists, each presenting a unique blend of therapies tailored to calm and rejuvenate.
Massage Techniques for Serene Minds and Bodies
From classic Swedish massages to invigorating deep tissue therapies, Southern Oregon's spas offer an extensive menu of massages designed to alleviate stress and promote relaxation. Hot stone massages and aromatic sessions further enhance the experience, easing tension and creating a serene space for couples to unwind.
Local, Organic Delights: Spa Treatments with Natural Elegance
An integral part of Southern Oregon's spa experience is the use of natural, organic, and locally sourced products. Drawing from the region's bounty of ingredients such as lavender, chamomile, and indigenous essential oils, these spas elevate treatments with nature's calming touch.
Town Highlights: A Spa Haven in Every Corner
Ashland, steeped in cultural richness, presents a selection of spas reflecting the town's artistic flair. Medford, a bustling center, combines modern techniques with holistic therapies, catering to diverse relaxation needs. Grants Pass and Roseburg, adorned with natural beauty, offer sanctuaries that harmonize with their surroundings, providing a tranquil escape for couples.
Stress-Free Unison: Cultivating Calmness Before 'I Do'
The importance of pre-wedding relaxation cannot be overstated. These spa visits are not just about physical rejuvenation; they serve as a time for couples to reconnect and share moments of intimacy. By investing in these therapeutic experiences, couples pave the way for a stress-free, harmonious wedding celebration, embracing their special day with renewed tranquility and joy.
Southern Oregon's collection of spas and massage therapists isn't just about pampering; it's an essential part of the pre-wedding journey. Couples can immerse themselves in these rejuvenating experiences, forging a path toward a serene and united start to their lifelong adventure together.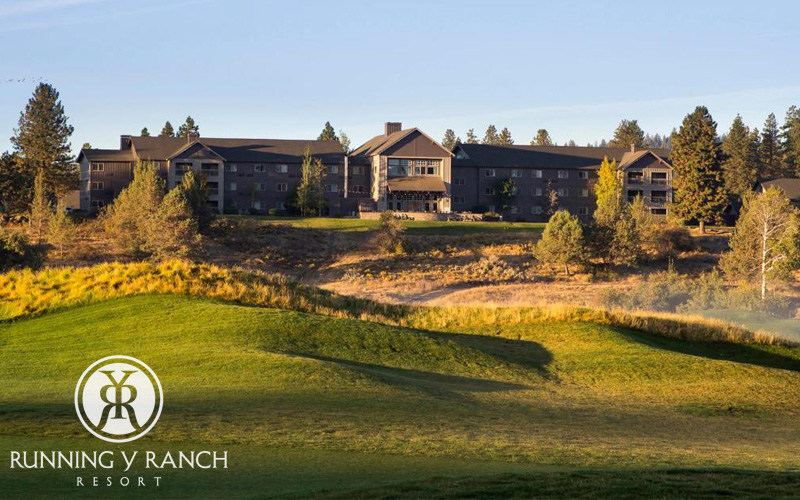 Running Y Ranch Resort
5500 Running Y Road
Klamath Falls, OR 97601
(541) 850-5500
Fresh mountain air and beautiful landscapes make Running Y Ranch the perfect backdrop for your intimate, highly personalized wedding. Our inspired, romantic setting can accommodate up to 500 guests and features world-class accommodations and amenities including our 82-room Lodge at Running Y Ranch, the Sandhill Spa, the Arnold Palmer Signature Golf Course, the on-site restaurant and complete banquet services, miles of walking, hiking, and biking trails, and a team of dedicated professionals ready to help craft your vision into a one-of-a-kind celebration of your unique love, family and friendship.
www.runningy.com
A Swedish Tradition
835 East Main St., Suite G
Medford, OR 97504
(541) 973-7685
Abbinito
50 N Third St.
Ashland, OR 97520
(541) 552-0228
Admire Aesthetics
1910 E Barnett Rd. Ste. 101
Medford, OR 97504
(541) 210-8806
Adorn Waxing and Skincare Studio
675 Medford Center
Medford, OR 97504
(541) 414-4130
Advanced Aesthetics Center
827 Alder Creek Dr.
Medford, OR 97504
(541) 973-2009
Aesthetispa Laser & Wellness Center
1246 NE 7th St. Ste. C
Grants Pass, OR 97526
(541) 479-9772
Almond Aesthetic Medicine
2613 Almond St.
Klamath Falls, OR 97601
(541) 887-8229
Amazing Massage
712 E Jackson St.
Medford, OR 97504
(541) 841-2024
Anatrypsis Massage & Skincare
1603 E Barnett Rd.
Medford, OR 97504
(541) 690-1083
Angelica Day Spa & Boutique
260 S Oregon St. suite A
Jacksonville, OR 97530
(541) 899-0300
Avalon Salon & Spa
3810 S 6th St. #120
Klamath Falls, OR 97603
(541) 884-2800
Be Cherished
393 E Main St.
Ashland, OR 97520
(541) 482-4900
Blossom Skin Care
737 Golf View Dr. Suite B
Medford, OR 97504
(541) 531-1822
Chozu Bath & Tea Gardens
832 A St.
Ashland, OR 97520
(541) 552-0202
Dalton's Therapeutic
3138 State St.
Medford, OR 97504
(541) 778-7889
Elite Retreat
204 N 10th St.
Klamath Falls, OR 97601
(541) 887-2312
Epic Wellness NW
820 Crater Lake Ave. #113
Medford, OR 97504
(541) 770-1606
European Touch Day Spa at Hillcrest
75 Mariposa Terrace
Medford, OR 97504
(541) 772-2633
Four Oaks Day Spa
411 Oak St.
Central Point, OR 97502
(541) 664-3214
Gervais Day Spa & Salon
111 N Central Ave.
Medford, OR 97501
(541) 779-7100
Healing Gardens Massage
Rogue Regency Hotel
2300 Biddle Rd.
Medford, OR 97501
(541) 301-2710
Illume Aesthetics
993 Siskiyou Blvd. #1
Ashland, OR 97520
(541) 203-6580
Lotus Hair Body and Soul
209 E Main St.
Medford, OR 97501
(541) 858-8177
Opal Tree Skin Care & Acne Clinic
824 E Main St. #100
Medford, OR 97504
(541) 245-9334
Organic Elements Spa
832 E Main St., Ste #3
Medford, OR 97504
(541) 210-9673
Plaza Salon and Spa
60 N Main St.
Ashland, OR 97520
(541) 482-9470
Posh Organics
253 E Main St.
Ashland, OR 97520
(541) 488-4418
Renew Medical Spa
1333 E Barnett Rd.
Medford, OR 97504
(541) 618-1461
River Rock Spa
Seven Feathers Casino Resort
146 Chief Miwaleta Ln.
Canyonville, OR 97417
(541) 839-1321
Sandhill Spa at Running Y Ranch Resort
5790 Cooper's Hawk Rd.
Klamath Falls, OR 97601
(541) 850-5547
Skin Care & Waxing by Becky
1745 Ashland St.
Ashland, OR 97520
(541) 324-9128
SO Float Spa
824 E Main St. Unit 104
Medford, OR 97504
(541) 773-5132
Soul Serenity Studio
At French Salon & Boutique
924 E Jackson St.
Medford, OR 97504
(541) 788-2610
Spa Jacksonville
235 W D St.
Jacksonville, OR 97530
(541) 899-7893
The Blue Giraffe Day Spa & Salon
51 Water St.
Ashland, OR 97520
(541) 488-3335
The Spa at Club NW
2160 NW Vine St.
Grants Pass, OR 97526
(541) 476-5893
Trust Salon and Day Spa
825 E Jackson St.
Medford, OR 97504
(541) 772-5152
Vintage Salon
1039 Main St.
Klamath Falls, OR 97601
(541) 273-8818
Waterstone Spa - Downtown Ashland
236 E Main St.
Ashland, OR 97520
(541) 488-0325
Waterstone Spa - Lithia Springs Resort
2165 W Jackson Rd.
Ashland, OR 97520
(541) 482-7128
White Lotus Day Spa
608 Medford Center
Medford, OR 97504
(541) 622-8233